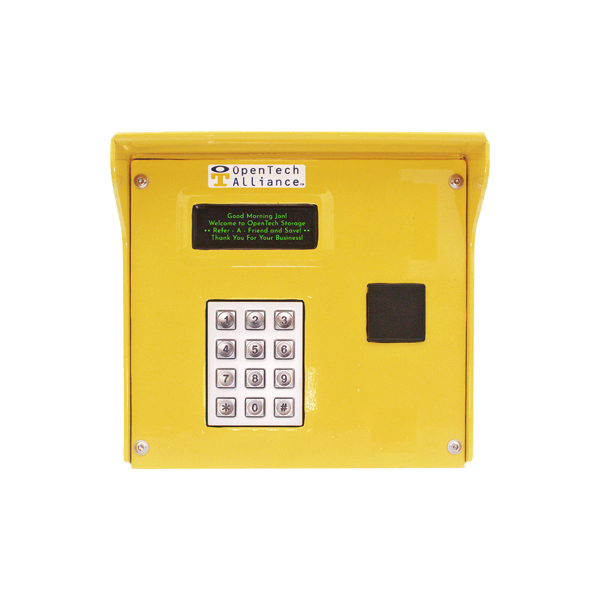 Access Control
Access Control is unique for every business.
The self storage security industry is very unique and requires an access control company that is knowledgeable about products that are designed especially to meet those needs.  At Lyon Security we took the time and went through the expense to become dealers for products like PTI, Sentinel, Open Tech Alliance and Quik Stor.  All of these products and access software will interface with self storage designed management software by companies like WinSen, SiteLink, Web Self Storage etc.
Every business is different and needs to have the proper products and locking devices.  Because Access control must be interconnected to ANY fire system it helps that we install and service fire alarm systems.  We can make sure that the access control meets the fire alarm codes by interconnecting them to work together to make sure if a fire occurs people do not get locked into a burning building.
All of this can be confusing until we come out and give you a FREE Access Analysis. Contact us today for a FREE consultation.